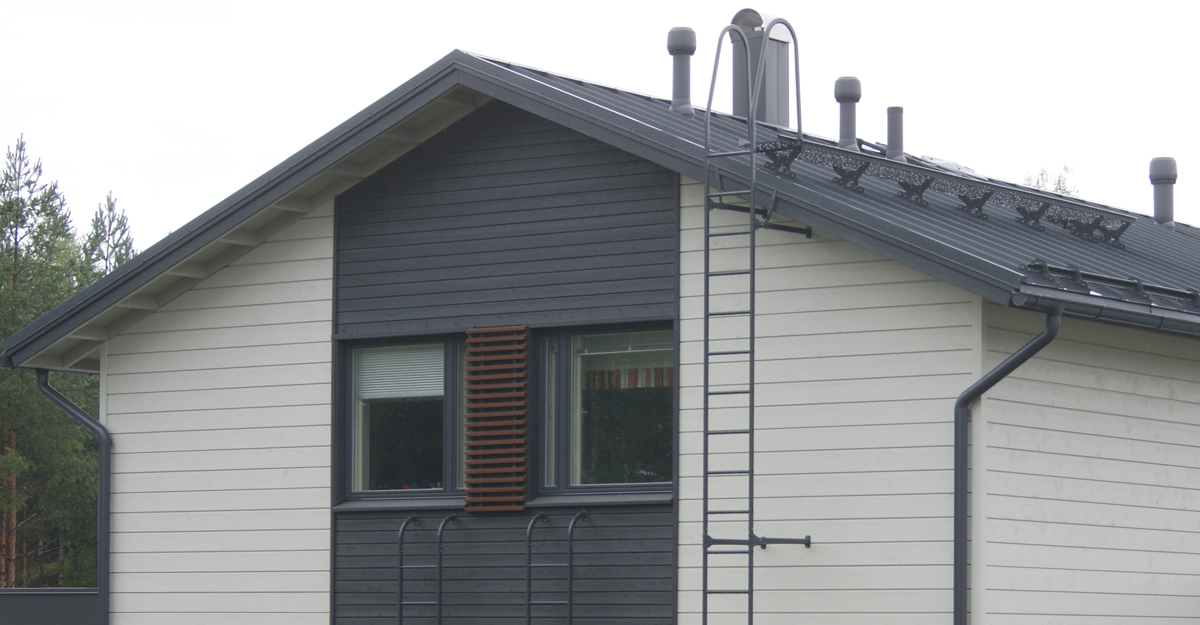 Wall ladders
A high-quality, durable ladder accentuates the upright look of the building. The quality of the Vesivek system ladder is based on strong materials and a thick protective zinc layer. And to top off the impression, the products have an impact resistant powder coating that is based on extensive research and several pre-processing steps.
Vesivek's range includes wall ladders or access ladders, side ladders, sliding ladders and ladder guards.
Our Helmi-tikas™ ladder is a high-quality wall ladder that combines maximum safety, ease of installation, aesthetic properties and ease of use. It can also be used as a roof ladder.