Vesivek ARVO – durable for decades
The front edge design of the Arvo gutter prevents water from running around the outer shell, thereby preventing the formation of dirty stripe stains outside the gutter. If you are looking for a durable gutter requiring little maintenance, choose Vesivek's Arvo.
Made from powder coated aluminium, Arvo is the only stripe-free, seam-free and rustproof gutter in the market.
Installation is done using patented brackets that are substantially stronger than the customary brackets bent from flat bar iron, and they are therefore durable in the Scandinavian snow conditions.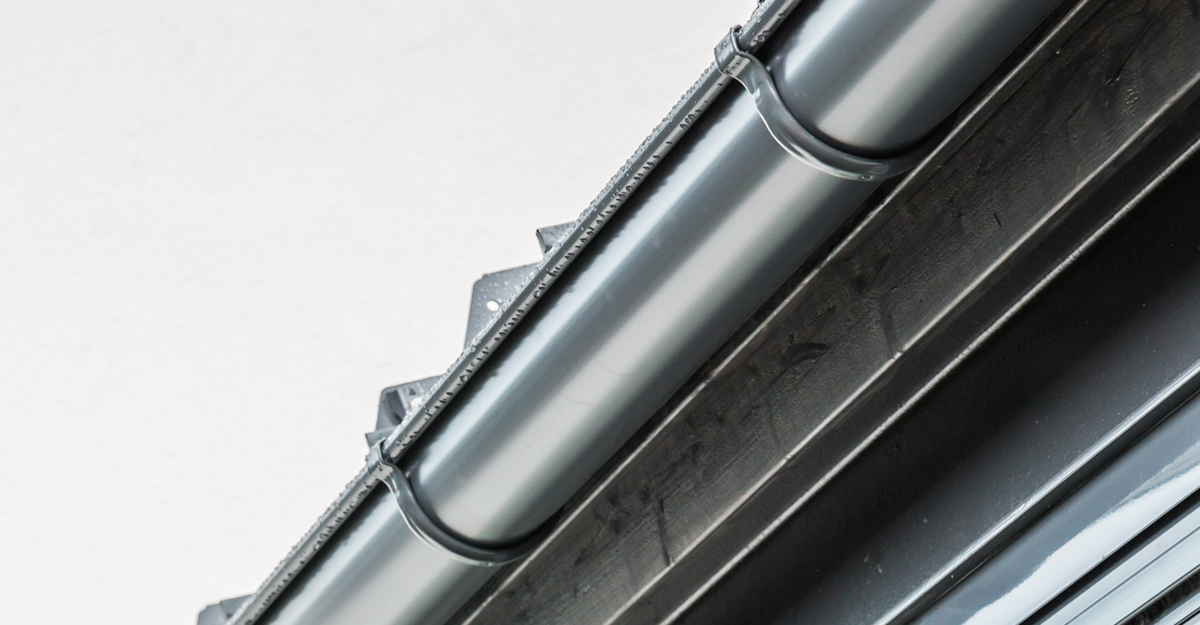 Vesivek Arvo – stripe-free gutter
The outer brim prevents dirty water from running on the side of the gutter – no more stripe stains!
The outside gutter brackets also make cleaning the gutters easy.
Custom made for your home – no leaking gutter extensions!
Smooth, finished downpipe bends.
Maximum water flow.
The most durable brackets.
Request pricing
No more stripe stains! The outer brim prevents dirty water from running on the side of the gutter
Many dream of crowning their home with white gutters but have chosen differently, because they are afraid that white gutters get dirty quickly. Unfortunately, stripe stains are just as clearly visible in dark gutters as well. Vesivek's product development solved this problem by developing an outward-bent brim that prevents dirty water from running down the side of the gutter, thereby removing the ugly stripe stains.
Deep, semicircular profile to maximise water flow
Arvo's semicircular and deep profile is designed to maximise water flow so that even heavy rain doesn't cause the gutters to flood. And the stronger water flow also reduces the accumulation of debris and blockage.
Smooth, finished bends
The bends of Arvo downpipes are smooth, facilitating the flow of water in addition to looking nice. The smooth bends do not accumulate debris and leaves like the customary "corrugated" downpipes.
No leaks! Custom-made straight from the truck
Arvo gutters are always prepared at the site to match the dimensions of the eaves. This eliminates the need for leaky gutter extensions. Arvo's patented design requires using a special gutter machine specific to Vesivek.